At its core the Oxford Geography degree is concerned with the integration of human and physical geography and gives you the opportunity to specialise in either branch of geographical study.
Each academic year consists of three eight-week-long terms: Michaelmas, Hilary and Trinity. Much of your time will be spent working independently, reading and preparing for tutorials, for submitted work in optional papers, and researching for your dissertation.
A typical timetable during term time might consist of:
Lectures at the School of Geography and the Environment in the morning;
Seminars/practical classes at the School of Geography and the Environment in the afternoon;
At least one college tutorial a week, for which you write essays to discuss with your College tutor; and
Occasional college-based classes.
Preliminary Examination (Year One)
A first year that builds solid foundations
The first year gives every Oxford geography undergraduate the same broad education in earth systems processes, human geography, and geographical controversies.
Alongside theoretical modules, students develop their understanding of geographical techniques, through practical field trips and a range of lectures.
The Preliminary Examination is designed to introduce first-year students to new concepts, ideas, and approaches in geography and to allow the deeper exploration of topics with which they are already familiar.
The first year gives a great opportunity to grasp what geography is actually about and how diverse the field is. Attending lectures, practicals and tutorials on a broad range of topics, from plate tectonics to nationalism, climatology to urban exploration, not only makes it easier to choose modules for your further studies but also helps you realise that there are identifiable links between subjects and see that geography is a complex yet integrated discipline.
The Preliminary Examination consists of four compulsory courses relevant to both physical and human geography:
Earth Systems Processes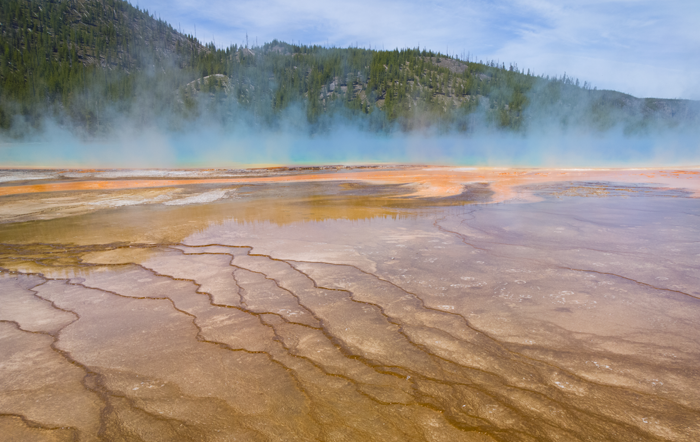 Earth Systems Processes introduces students to concepts in physical geography and includes lecture courses on 'Geomorphology', 'Climatology' and 'Ecology'.
---
Human Geography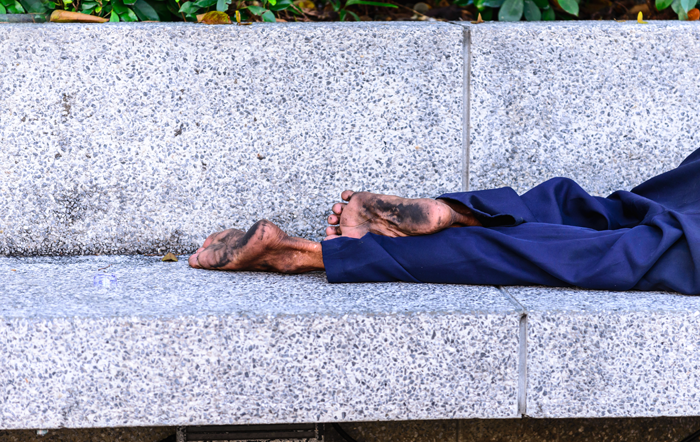 This course introduces students to concepts in human geography and includes lecture courses on 'Space and Place', 'Networks and Mobilities', and 'Power and Identity'.
---
Geographical Controversies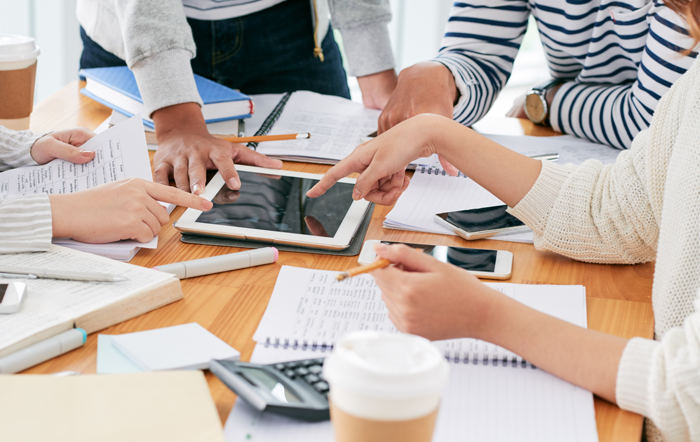 A study of geographical controversies past and present emphasising the need to be critical of evidence and data in geographical argument.
---
Geographical Techniques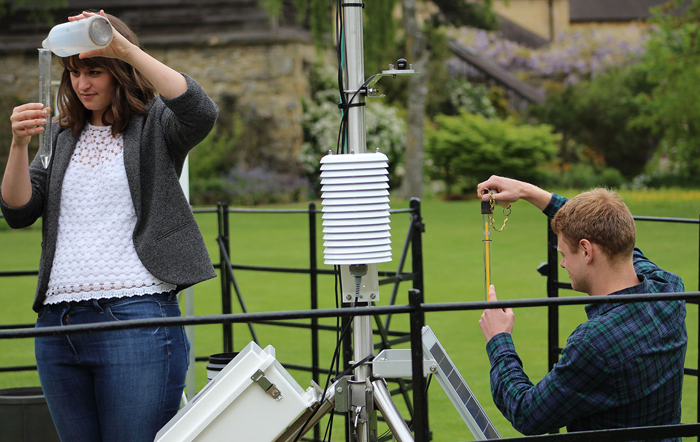 Students are introduced to the theoretical and practical aspects of geographical techniques used in both human and physical geography. The course includes lecture courses on 'Statistics for Geographers', 'Methods in Physical Geography' and 'Methods in Human Geography'. Students will have a day of human geography fieldwork in Oxford in Hilary Term, and a day of physical geography fieldwork in Trinity Term
Final Honour School (Years Two and Three)
After gaining a strong foundation in physical and human geography in your first year, you will have the opportunity to specialise.
The Final Honour School gives second and third year students the opportunity to specialise and tailor their degree to suit their own interests. All students take the 'Geographical Thought' core subject, two foundational subjects (see below), and three optional subjects, and they submit a dissertation and a fieldwork report.
There are so many wonderful things about studying geography at Oxford. I love the vibrancy of the department and the depth of learning you get from the tutorial system. However the best thing, I'd say, is the camaraderie of geographers - we're all really tight-knit, as a subject at college and as a year group of 80. You really feel a sense of belonging!
Geographical Thought: Histories, Philosophies, Practices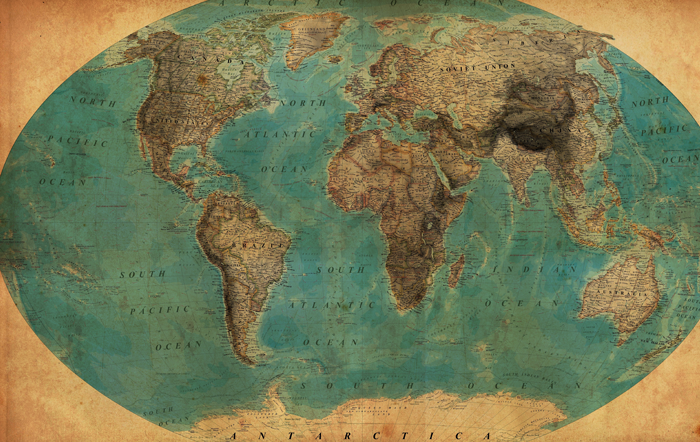 This compulsory core module gives students a foundation in the histories of geography and the challenges that geographers face doing research and using data. It touches on issues of philosophy and methodology and really makes students think about how and why we do research in the ways that we do.
Students choose two of the following three Foundational Courses:
These provide a foundation for the option courses by addressing the core theoretical debates and major current issues in each part of the discipline.
---
Space, Place and Society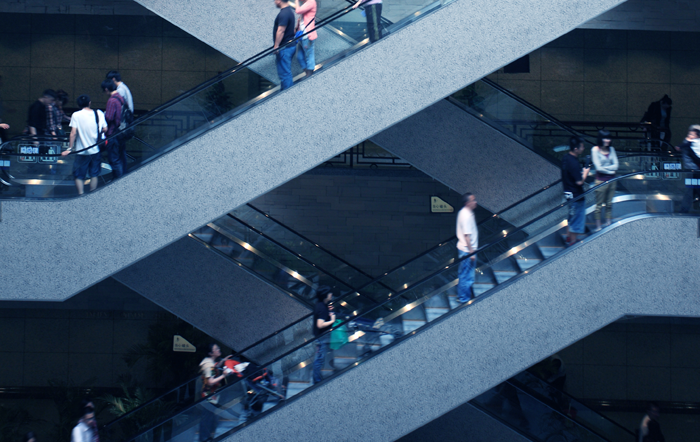 This core course builds on the human geography learnt in first year and allows students to delve deeper into issues surrounding our social, economic and cultural systems. Through a number of key issues and debates, topics such as inequality, globalization, development and consumption are explored. While 'Space, Place and Society' is driven by the learning of theory and academic perspectives, it also lets students investigate particular case studies in much more detail than in the first year. The course encourages students to think widely about difficult issues in contemporary society, and tutorial discussions are always engaging and up-to-date with recent societal matters. Questions might include:
How do sub-state nationalisms like Crimea challenge the traditional idea of countries having control within their own borders?
How does the arrangement of spaces of consumption, for example present-day shopping malls, influence our experience of them?
Is it true that to be 'different' is to be disadvantaged?
To what extent is development changing with the emergence of new donors?
---
Earth System Dynamics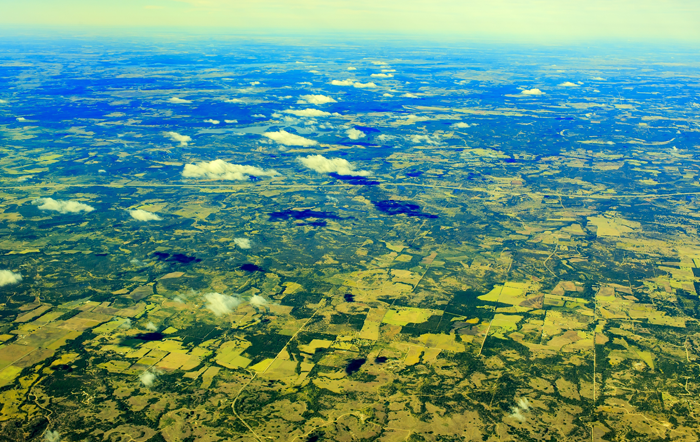 The course builds on knowledge gained in the Physical Geography first-year course, to study the Earth's climate, ecological and geomorphological systems. Lectures will be based around the expertise of researchers in the department and will provide a comprehensive investigation of the physical systems of the Earth. Tutorials will give a more in-depth look into the processes behind these physical systems, as well as focusing on how they all link together within the overall Earth system. This interlinking is critical in the study of the Earth's systems! Students will begin by looking at what drives climatic change at different scales before going on to look in detail at how ecology and geomorphology play into this. Questions might include:
What are the roles of feedback loops within the Earth system as drivers of environmental change over different timescales?
What is the role of the global hydrological cycle in past and present climate change?
Which landscapes will be most sensitive to geomorphological change as a result of future greenhouse gas-induced warming?
What is the importance of the oceans to the present-day global functioning of climate and ecology?
---
Environmental Geography
The Environmental Geography core course provides an in-depth investigation of interactions between humans and environment, with a consideration of contemporary issues in environmental science, policy and management. Students will consider some of the world's biggest environmental problems in a critical way. Past, current and future environmental change will be discussed, with a focus on the wide-ranging impacts of management decisions made by humans. The course focuses on the essential need for an interdisciplinary approach to environmental problems. Lectures will therefore be delivered by experts from a wide range of academic backgrounds, and this integration of different specialisms is what makes the course so varied! The case studies and specific lecture material change year to year, keeping up with current trends in environmental research, but students may expect to be studying topics such as land degradation, conservation management, biosecurity or community resilience to climate change. Questions might include:
Are political borders useful in stopping the spread of disease?
How have Western environmental narratives influenced how nature conservation in Sub-Saharan Africa is carried out?
What are the scientific debates surrounding geoengineering solutions to climate change?
Why are current species extinction rates so high and what solutions are there to this environmental crisis?
---
Dissertation
The dissertation is an important component of the degree - it gives students the opportunity to undertake their own piece of original research which they write up as a 12,000 word dissertation. The dissertation may be on any topic, as long as it is geographical in nature. Students start planning their dissertations during their second year and usually spend the summer vacation conducting research and writing up. Oxford undergraduate dissertations regularly win national prizes.
Final Honour School (Optional Subjects)
Students choose three optional subjects from the following list:
Please note that optional subjects are subject to change each year. There are no restrictions on the combination of courses chosen.
---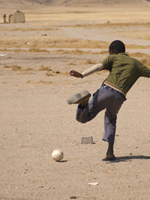 Childhood and Youth in the Global South
This course frames questions on childhood and youth in the context of geographical debates about imperialism, globalization and development. What is childhood, and how is youth different from it? How are children and young people disciplined - gendered/racialized/classed - in everyday ways, and in the context of geopolitical formations?
---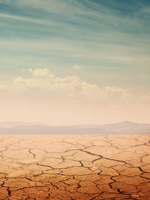 Climate Change and Variability
This subject offers an opportunity to understand the physical workings of the climate system in its mean state, in variability around that mean state and in the changes to new states. The main drivers of climate change are looked at in different timescales, from decadal to centennial timescales, with a particular focus on the climates of Africa.
---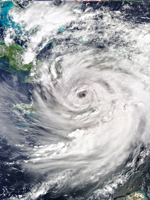 Climate Change Impacts and Adaptation
This option explores the methodology for analysis of climate impacts and climate risks at scales from global to national and local. The course explores adaptation mechanisms including capacity building, planning and regulation, forecasting and warning, infrastructure and financial services.
---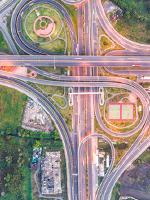 Complexity
This optional subject looks at what complexity is, how it is investigated, and what the implications are in different geographical contexts. A 'complex' system can be described as having many discrete elements, which through their interactions have the potential to produce system-wide behaviour. Many natural and human-made systems display these characteristics, examples include ecological networks, economic markets, the internet and landscape-scale geomorphological processes.
---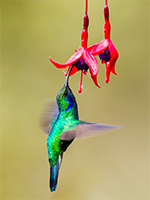 Conservation
This option covers the fundamentals of biodiversity loss and the contemporary scientific, economic and political concepts that underpin efforts to minimise the extinction of species and the loss of individual organisms and their habitats.
---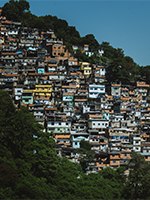 Critical Development Geographies
A course on development within a historical and political context, interrogating its origins, assumptions, forms of knowledge and fields of practice all while asking what geography's contributions to such an interrogation are. The emphasis is on addressing leading disciplinary conversations, including: alternative approaches, anti-capitalist, indigenous, queer and decolonized development(s), as well as debates on "over-development" and race, gender, sexuality and violence within international development.
---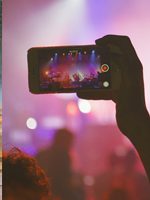 Cultural Spaces: Geographies of affective experience
This optional subject explores the spaces of affective experience in the modern world, with a focus on the geographical, social scientific, and humanities based approaches to understanding the geographies of affective experiences. It looks at different techniques and practices, such as media, film and music, through which these geographies are produced and modified.
---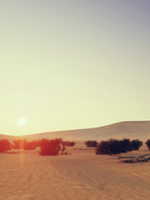 Desert Landscapes and Dynamics
Over 40% of the earth's land surface, is dry-sub-humid, semi-arid, arid or hyper-arid, supporting a human population of around 850 million. This course aims to provide students with a strong grounding in the environmental (principally geomorphological) processes operating in drylands, their controls, and their temporal and spatial dynamics.
---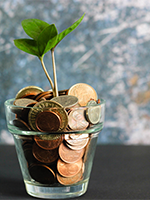 Finance and Sustainability
The course will build on case studies of sustainable finance, allowing students to develop a critical understanding of the varied approaches to sustainable finance internationally - including how sustainable finance strategies differ across geographies, asset classes, and investor types. In addition to providing new vocabularies, the course will also encourage students to build upon the knowledge and theories they have learned across human, environmental, and economic geography to critically examine this important area of emerging research, business, and policy.
---
Geographic Data Science
This option develops an understanding of the theoretical and applied aspects of the quickly evolving field of geographic data science, which utilizes Big Data, computing, spatial analysis and a range of modelling techniques to answer targeted geographic research questions.
---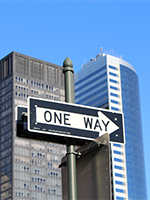 Geography and Policy
What role does public policy play in shaping issues of geographical concern, and what influence do geographers have in influencing policy design? This course examines this relationship through a critical lens, investigating the dynamics of power and politics at play at the interface between research and policy.
---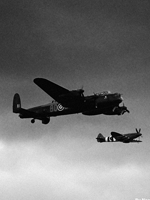 Geography at War
This option investigates the relationship between war and space through the lens of contemporary political geography. How do geographical knowledge, military strategy and logistics interact to create the conditions for modern warfare? What is the role of material and ideological space in enabling and resisting violent conflict? The course explores a wide variety of military conflicts including two World Wars, the Cold War, and the so-called War(s) on Terror.
---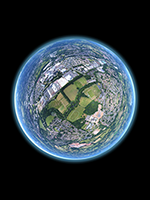 Geographies for the Anthropocene
This option outlines geographical work that engages with the Anthropocene and the challenges is poses. It critically reviews the scientific debates over the claim of a new epoch and examines the models of global governance these have come to inform. It also examines the implications of these different approaches for four domains of environmental knowledge and practice: agriculture, conservation, biosecurity and fiction.
---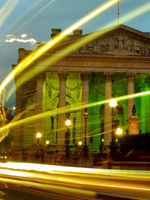 Geographies of Finance
This option introduces students to the vocabulary of finance, drawing on the cutting edge of research relating to the global financial system, financial centres, financial globalisation, and their geographical footprint. It looks at how financial centres are creates, how they grow and decline, and how they compete with each other.
---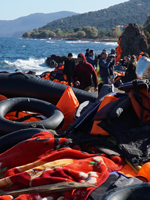 Geopolitics in the Margins
This optional subject examines geographical understandings of marginality in international politics, with particular emphases on the recent history and political context of a range of 'geopolitical anomalies'. It turns attention to how postcolonial approaches in the field of critical geopolitics might inform an understanding of political legitimacy, (non) recognition, representations of 'the exceptional' and alternative geopolitical futures.
---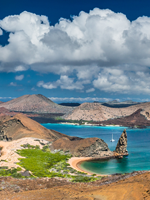 Island Life
This option looks at how the condition of insularity is hugely significant geographically. Increasing degrees of insularity have important implications for the self-sufficiency of island systems and for their relationship to larger, continental systems. This option explores the insights we may derive from the natural laboratory approach in understanding island life, as well as looking at the particular conditions of human societies on remote islands, and the ecological and evolutional dynamics of island biotas.
---
New Approaches in Urban Geography
This course introduces the concept of 'planetary urbanisation' and examines the wide variety of urbanisation processes that are currently reshaping the urban world. It looks at whether we are witnessing the emergence of a new form of urbanisation, and what the consequences are for geographers thinking about and inhabiting cities.
---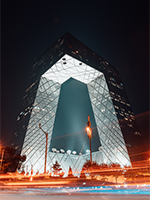 Politics, Society and Culture of China
This course will enable students to acquire a knowledge and understanding of the recent history and contemporary politics, society and culture of China. China has been in transition from the long rule of Mao Zedong since 1978, and its politics and society have transformed radically during that period. Students will gain an understanding of the changing and diverse ways in which the Chinese Communist party has retained control, and the equally diverse ways in which Chinese culture and society have responded and adapted to shifting circumstances.
---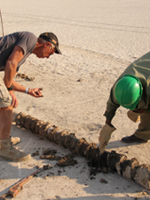 The Quaternary Period: Natural and human systems
This course explores the key themes in the science of the Quaternary Period, particularly the Late Quaternary, and how major climate and environmental changes have interacted with physical, ecological and human factors to shape the Earth we live in today. This course looks also at the recent research developments and advances in studying the Quaternary Period in the last decade.
---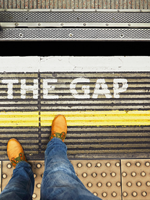 Transport and Mobilities
This option introduces students to the fields of transport geography and geographies of mobilities, drawing on the cutting edge of empirical and conceptual research in both domains. It looks at the role of transport and mobilities in the contemporary globalised world, at the level of regions and cities, and also for individuals.